Our main goal is customer satisfaction. We intentionally limit the number of homes we build each year so we can devote the unsurpassed personal attention our clients deserve, and need, to enjoy a smooth stress-free custom home building experience. What distinguishes us from other custom home builders is we, the company owners, work directly with our clients from the very first meeting all the way through their home's construction completing, and even beyond.

With over 3 decades of  hands on custom home design and building experience, Jay personally schedules, oversees, and supervises the daily construction activity on every single home we build.  With over 2 decades of custom home design and decorating experience, Rachel personally guides all of our clients through their custom home's decorating process.  Being a licensed Realtor, Rachel has also helped many of our clients sell their previous home.

Our clients appreciate having our personal cell phone numbers and knowing they can always reach us,  no matter if it's just to ask a simple question, or to express some sort of concern. Building a custom home is exciting, not only for our clients, but for us as well. Each home we build is a unique work of art in its design and its craftsmanship.  When you collaborate with us throughout the plan design, the decorating, and the building of your dream home, not only will all aspects of your new home exceed your grandest expectations, it will be an amazing experience you will forever treasure.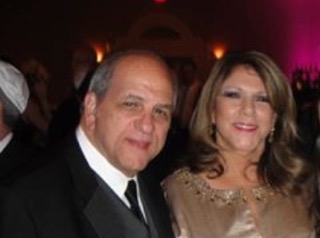 Galleria Custom Homes was founded with one important principle– to build each and every client a custom home of the highest quality while furnishing them with the best home building experience possible.  From that singular idea evolved  our guiding philosophy: to put YOU, our customer, first, and ensure that you feel like our ONLY customer. After all, it's your dream and vision we're helping to build, not ours, or anyone elses. 
WE LIVE AND BUILD BY OUR CORE VALUES.
SERVICE
Provide the highest-possible level of service and exceed each client's expectations.

INTEGRITY 
Demonstrate uncompromised honesty and integrity in all that we do.

WORK ETHIC 
There is no substitute for hard work and going the extra mile.

PLANNING
Proactively plan, using lean-construction principles, to complete projects under budget and ahead of schedule. Failing to plan is planning to fail.

PEOPLE
Seek team members who embrace our passion, commitment, work ethic, attitude and enthusiasm.

RELATIONSHIPS
The best way to secure future projects is to excel with current clients while developing lasting relationships.